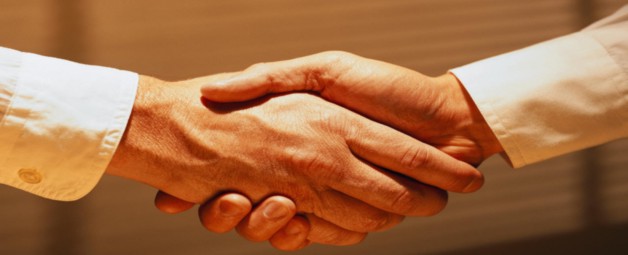 For the broker...
Are you currently a broker that works on your own or has a small office (less than 10 loan officers)?

2017 license renewal time is fast approaching you'll need to complete 12 hours of CE classes prior to 12/31/16.

You may be thinking about getting rid of your broker's license and becoming a "branch office" of a larger mortgage bank - less time consuming paperwork for compliance related issues (so you can focus more on loan originations), reduced licensing requirements (no more broker / RI licensing, however in Arizona you still need a branch office license, but for the most part this is just an annual fee that needs to be paid) - Just less headaches overall (or so you may think)... It all sounds great, but please take a minute to review the potential 'pitfalls' outlined below.

Things to strongly consider before starting a "net branch" office...
Mortgage banking experience. A young mortgage banking platform is likely to be inconsistent. Policies and procedures are still being fine-tuned, staff is not experienced and underwriting guidelines are still being learned.
Products. Does the mortgage bank offer in-house delegated conventional, Full Eagle FHA, VA USDA, 203k, etc.
Freedom to process loans. Does the bank decide who will process your loans (are you required to send you files to corporate for processing or can you have a loan processor at your branch office)? And who will pay for the processor? (unlike an assistant, which a loan officer can pay for directly - a processor cannot be paid for by the branch), a processor's salary is an operating expense, just like a receptionist which must be paid for by and technically be an employee of the corporate office.
Freedom to broker loans. Does the branch have the choice to either utilize in-house banking or to broker the loan out? Although the corporate office may not require that the branch use the bank's in-house lending programs, there usually is strong pressure to do so. Also, odds are very slim that the corporate office is a direct Fannie Mae/Freddie Mac seller, but instead is most likely a correspondent lender with delegated underwriting authority. This means that the corporate office has an agreement to deliver a certain dollar volume every month to whatever bank they sell to. This also means that you can lose one of your main advantages of being a mortgage broker - the ability to shop the borrower's rate.
Full disclosure of fees, UP FRONT. Does the "$495 per file fee" include underwriting, docs, closing, funding, warehouse, interest, investor purchase, tax service, flood, audit, in addition to corporate profit? Also, do you have to commit to a certain level of production every month or face additional out-of-pocket costs?
Monthly operating expenses. Remember, that under Arizona Law, it is ILLEGAL for the branch to pay for anything (corporate office must pay for everything - rent, utilities, equipment, even office supplies). Many banks do not strictly ahead to these policies (claiming that they are regulated under different state or federal laws), but just remember under Arizona state law, mortgage broker/banker branch offices will be audited at least once every five years and the 'branch' manager can be held responsible to any findings in violation of state law.
Reasonable monthly / per user fees for accounting, payroll, technology, LOS, etc. Always check for additional "hidden" monthly fees.
Live P&L system. You should not be dependent on the corporate office to send you a branch P&L snapshot every couple of weeks. Just because you are no longer writing the checks, you still need to be aware of the financial performance of your branch. This is especially important for smaller offices. What happens when your office has a slow month? There will always be fixed expenses that the corporate office will need to pay before you receive any commission checks (this may be fine if you are the only person due a commission this month, but any loan officers that work in your office may not be so understanding).
Reserve requirements. Many banks will want to review your most recent financials and require you to maintain certain reserve requirements (which in the current economic environment can be difficult for some small operations).
Transparency on the mortgage bank's financial position. What is their net worth? Who are the warehouse lines with, and what are the line limits? How much capacity is left on the warehouse lines? Literally hundreds of small and mid-sized banks have closed down over the past several years because of funding issues (think of First Magnus and Spectrum). If the bank is running at or near capacity every month on their warehouse line, what happens when a month comes along with a large number of corporate buy-backs? Will your borrowers be left sitting at title, after they have signed their loan docs, waiting for a wire that comes in late or doesn't come at all because of a maxed out warehouse line?
FHA Compare Ratio. Banks with FHA delinquencies significantly higher than the national average (100) are at risk to undergo major revisions to their FHA underwriting, or even to be terminated by HUD.
Branch liability on the performance of loans. This is the hidden "land mine" that can blow up your operation. Who is responsible for Early Payment Defaults, Early Payoffs, underwriter errors resulting in investor redirects or buyback requests?
If you have spent the time and effort to build a good 'team' of loan officers, you deserve to be compensated. But why not spend your time continuing to assist in the growth and financial success of you and your team members, instead of worrying about the day-to-day running of a business?

Instead of becoming a "branch office" of XYZ bank and having to worry about all the potential hazards outlined above, why not come to work for an established company that is committed to promoting the highest standards in real estate financing. We conduct business in an ethical manner that reflects the principles of professionalism, integrity, competence, courtesy and diligence. We are committed to the continued growth our company by attracting, retaining and developing superior, entrepreneurial and conscientious mortgage professionals. The company's greatest asset is, and will continue to be, the quality of our employees.

If you are interested in learning more about a career with D&E Financing or have any questions or comments, please feel free to contact Kevin Daichendt directly at 602-957-9490 x101 or click HERE to get in contact with us. Also, please remember to let us know who referred you to us, so that we can personally thank them for their help in growing our company.


Thanks in advance for your interest,



Kevin Daichendt
Broker / managing member

Email:
Phone: 602.957.9490 x101